O našem društvu
Društvo slovensko-kitajskega prijateljstva (DSKP, http://www.slo-cn.si/ ) je bilo ustanovljeno leta 2006. Kot nevladna in neprofitna organizacija ustvarjamo platformo, ki vzpodbuja povezave obeh držav na izobraževalnem, kulturnem in ekonomskem nivoju, promoviramo medsebojno razumevanje kot pogoj usklajenih izmenjav.
About our Silk Route initiative
"FONSR" is the short name for: Foundations Of New Silk Route for learning and communication. The foundation is an international, non-governmental, non-commercial, academic organization dedicated to the exchange program, research and network between West and East.
We as citizens of member countries of the EU are interested in establishing continuous contacts between educational systems in EU countries and Asia with the purpose of exchanging ideas and concepts and so finding common solutions to the coming problems which challenge development in our economies, industry and environment. The focus can be set on the environmental hazards in connection with the development of infrastructure and industry during the coming decades.
Some of our activities up to 2019:
Please note that the date is in the YYMMDD format - e.g.180423 means April 23rd 2018
190406 Beijing invitation to discuss the cooperation with DSKP on the startup farm and elderly caring station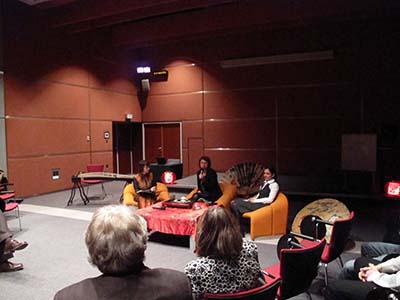 Chinese new year at the Chamber of commerce Ljubljana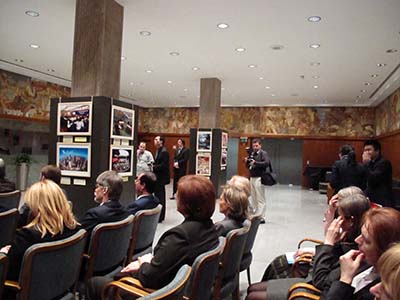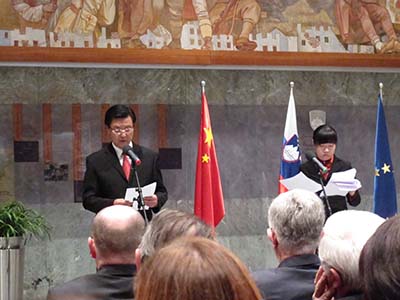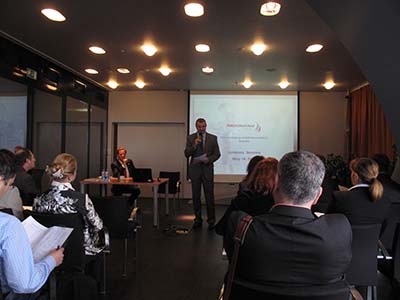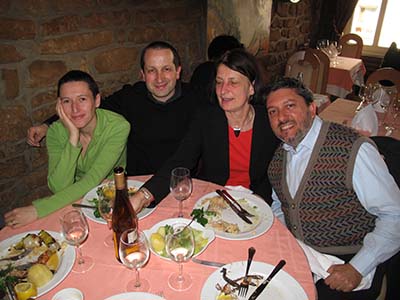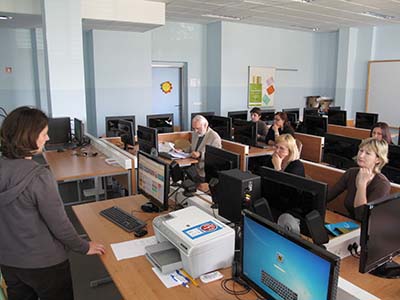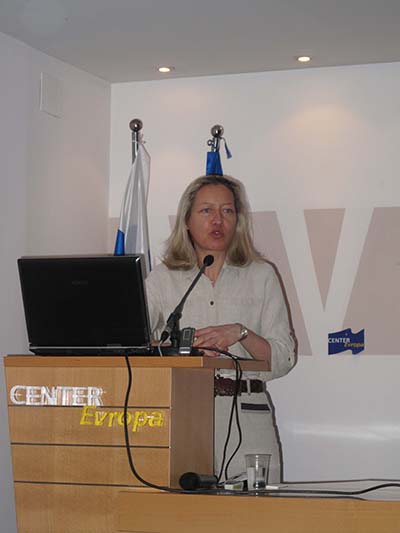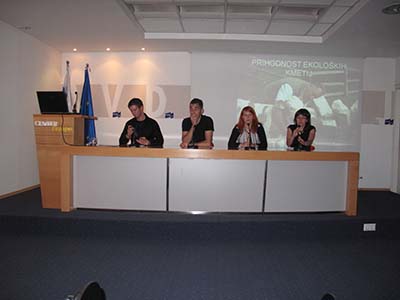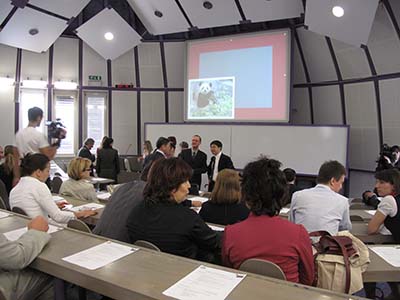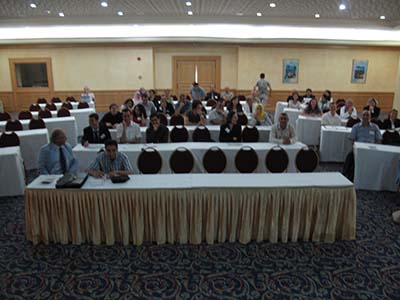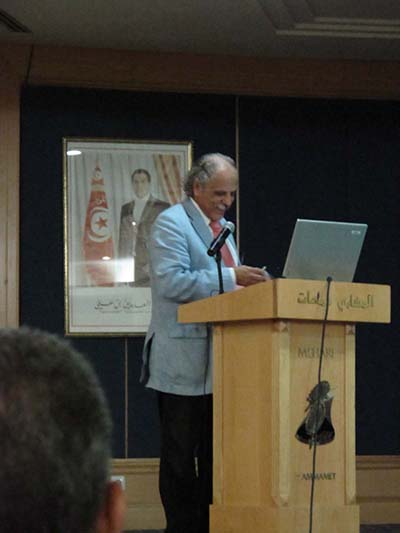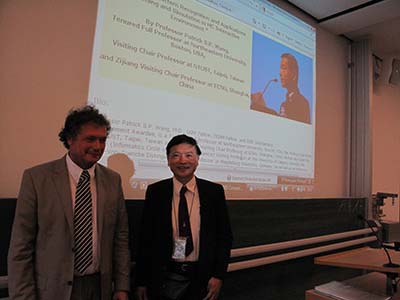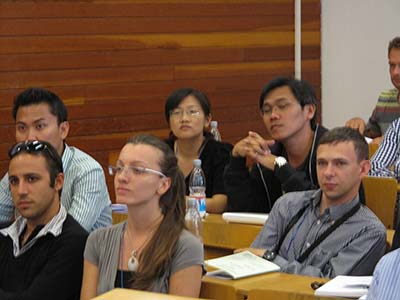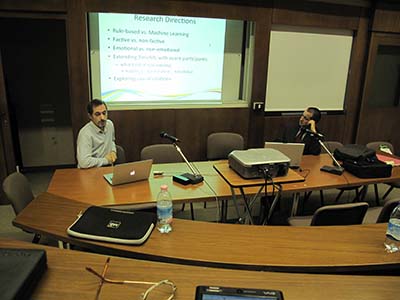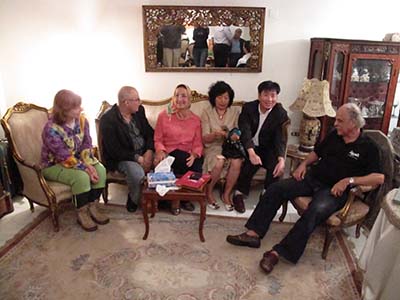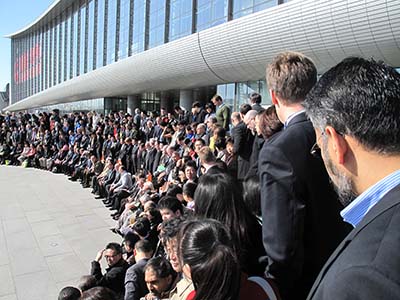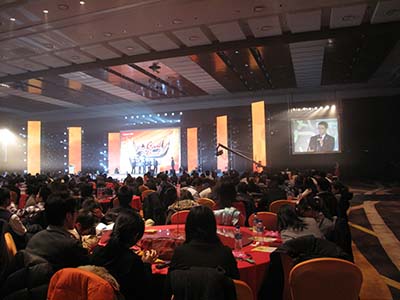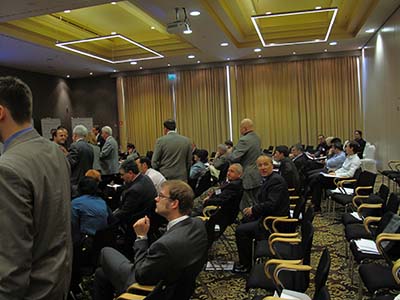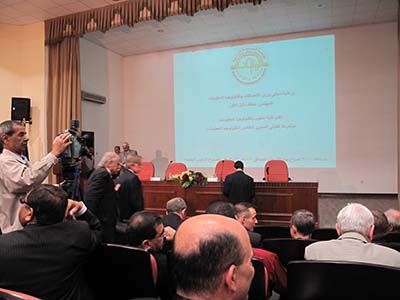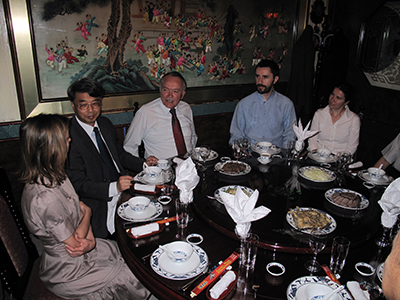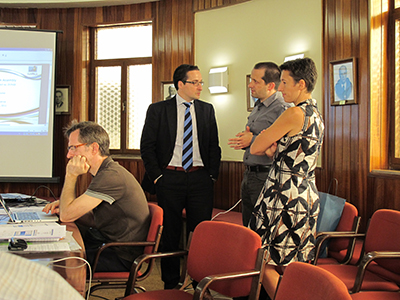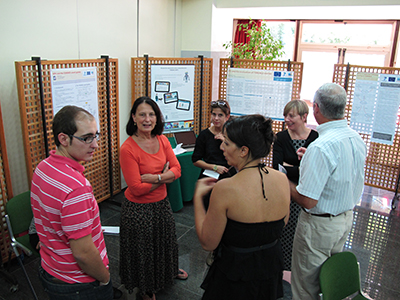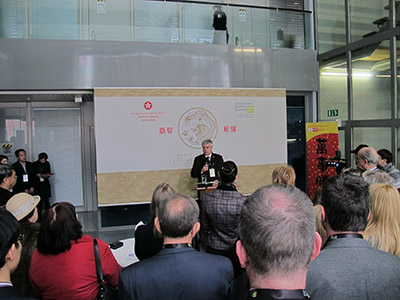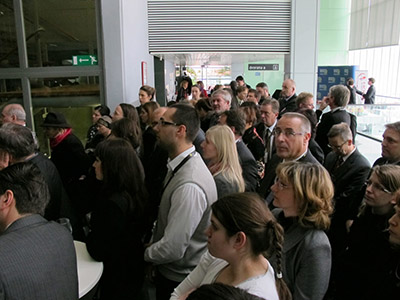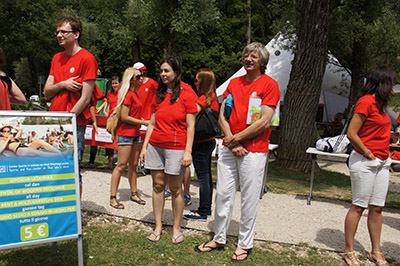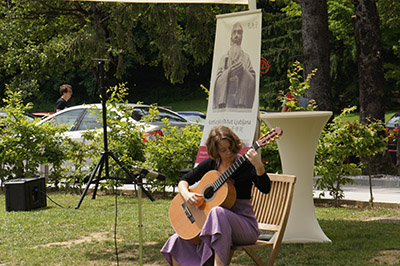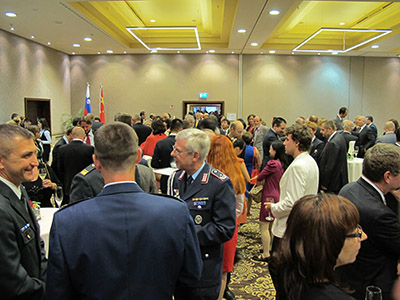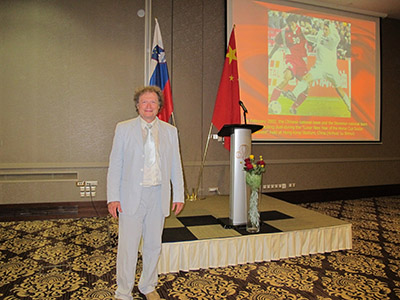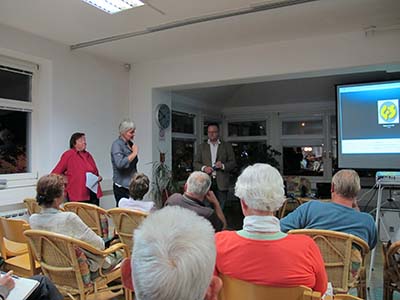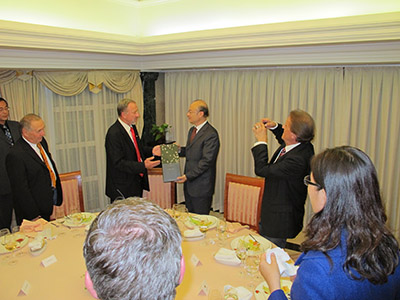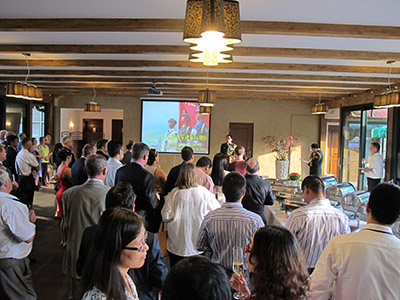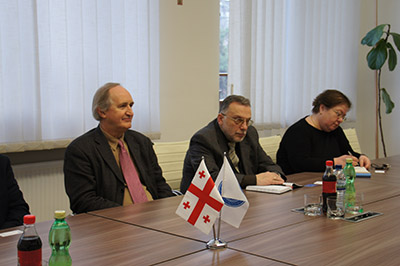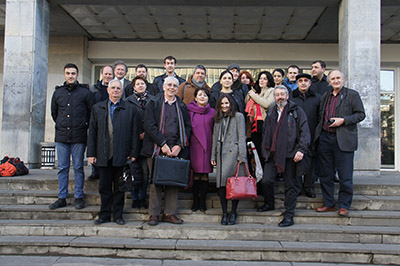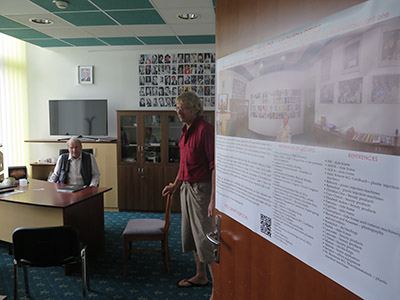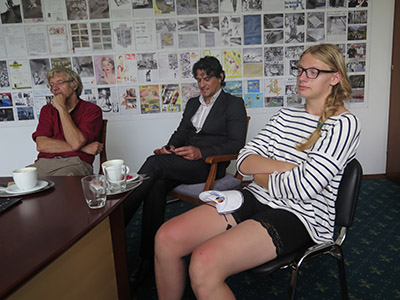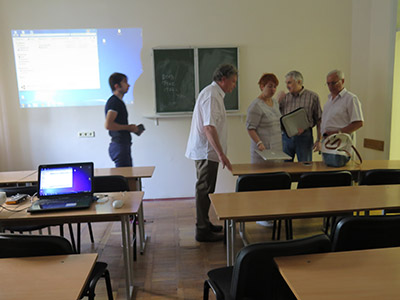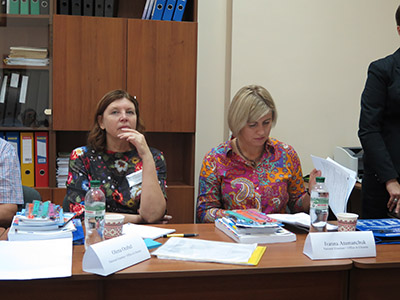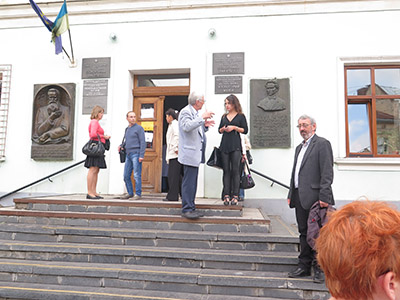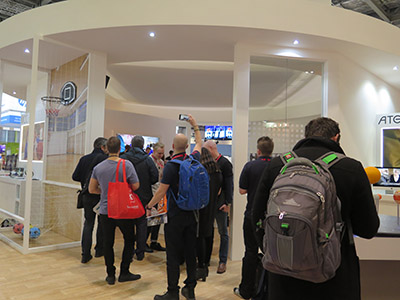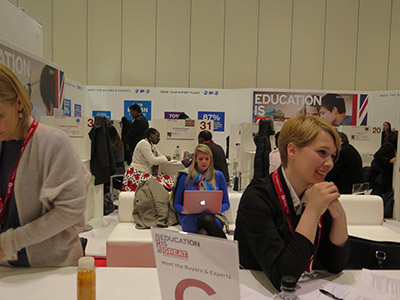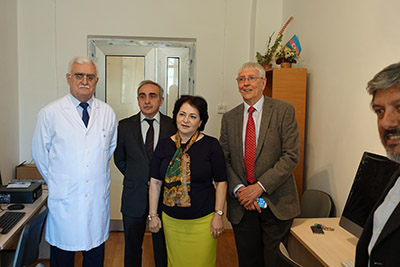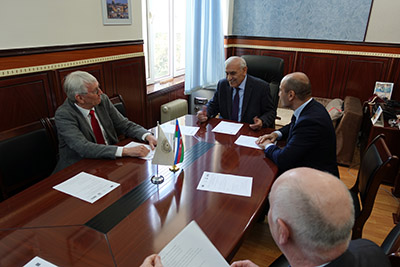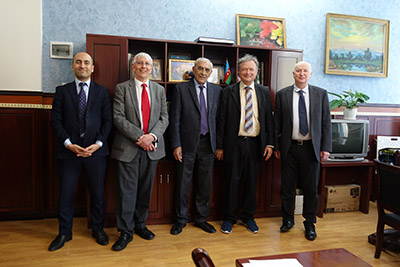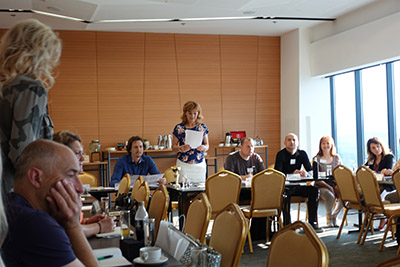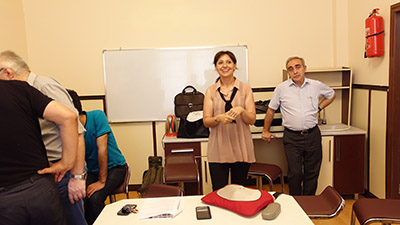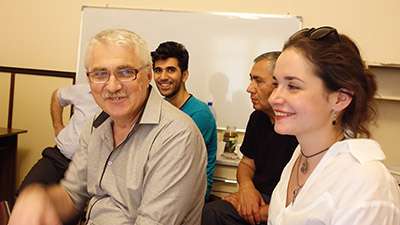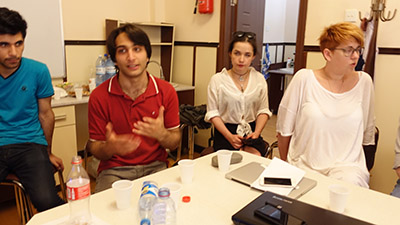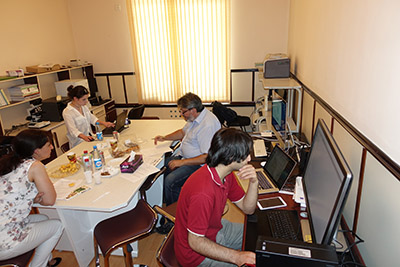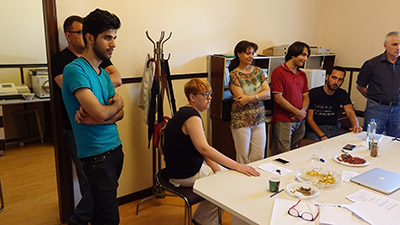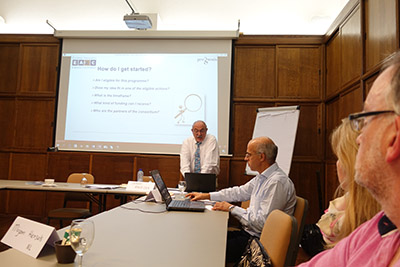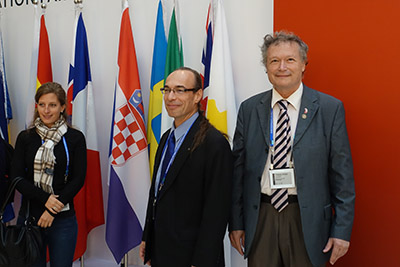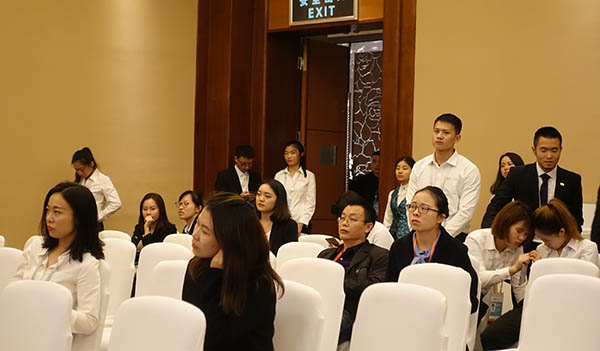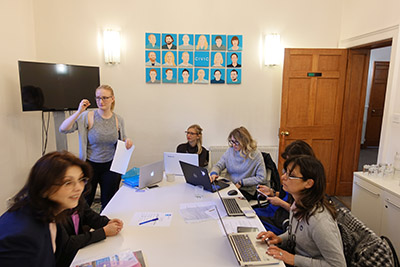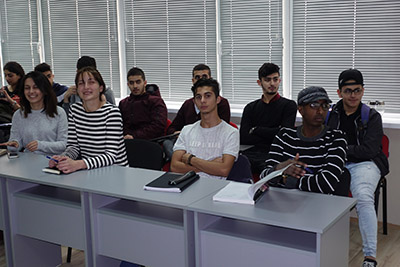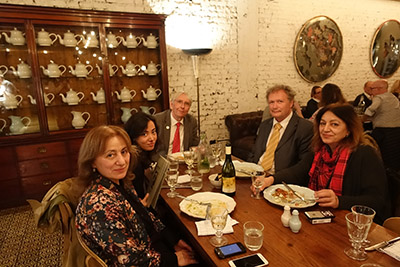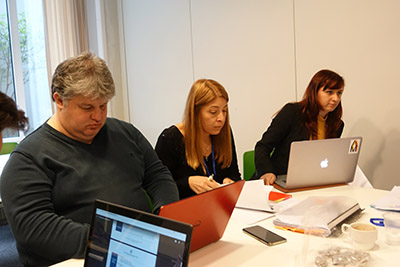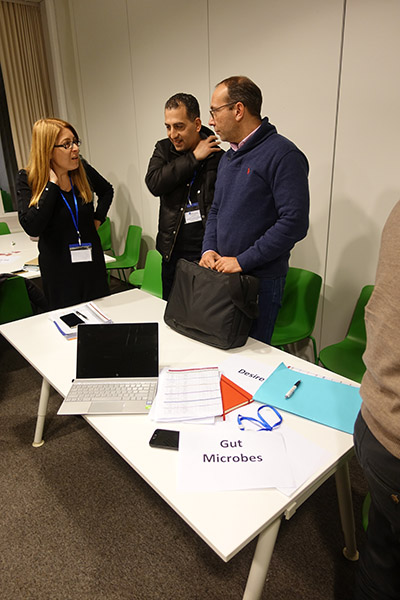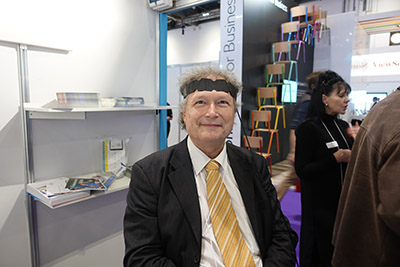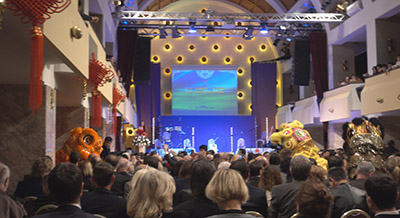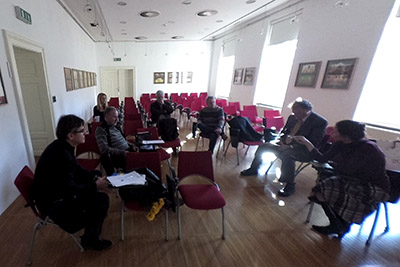 regular meeting of DSKP. We elected the new president of DSKP: Tomaž Amon. Thenks to the Etnographic museum and Ralf Čeplak for hosting the meeting.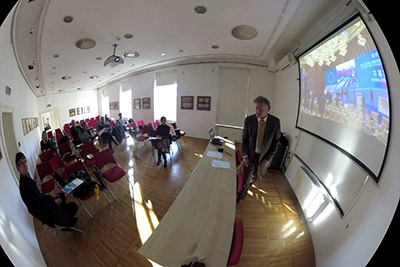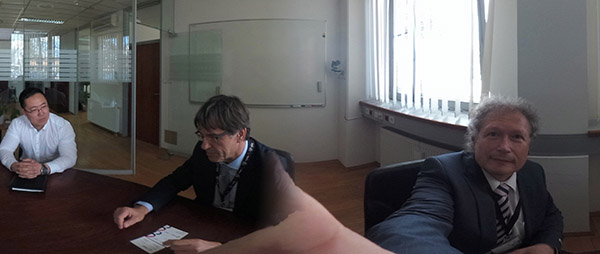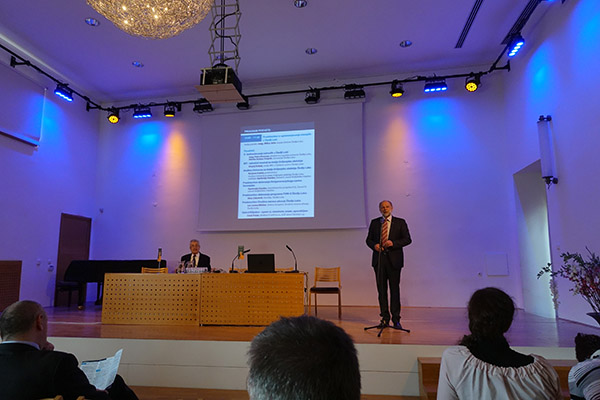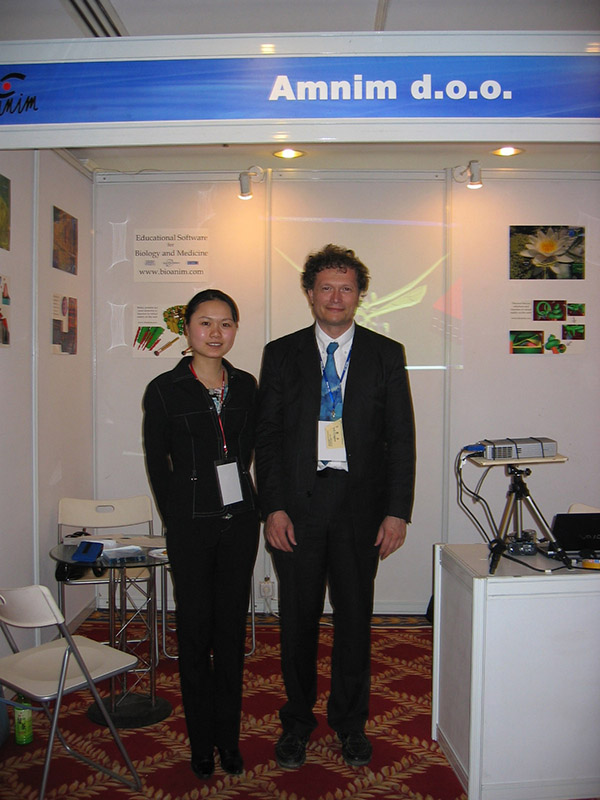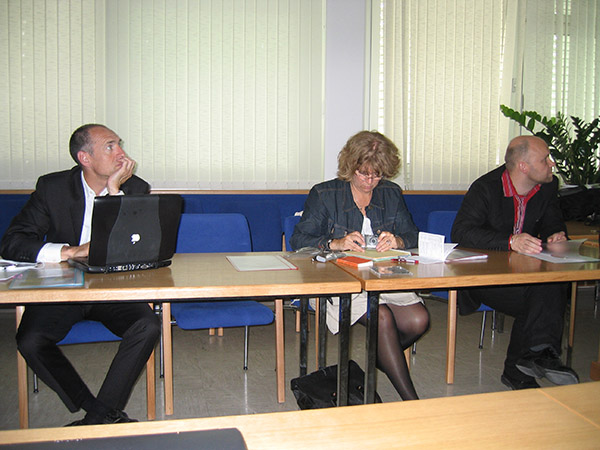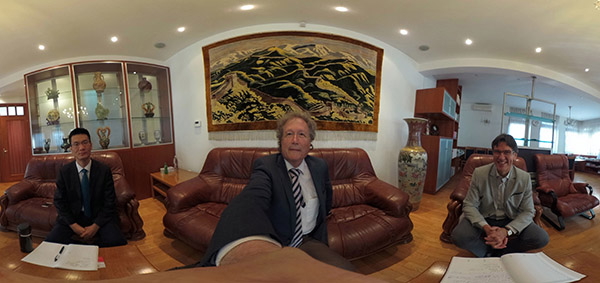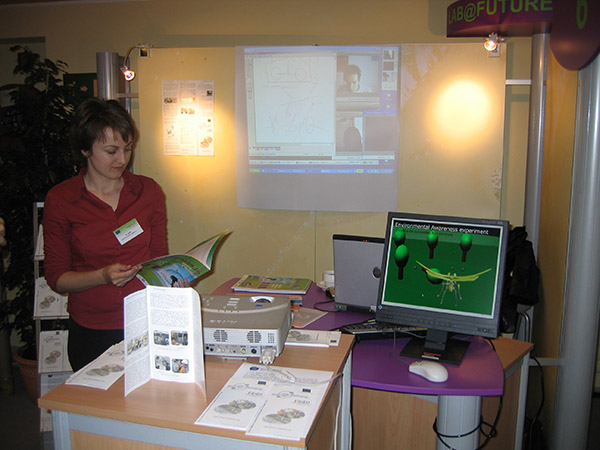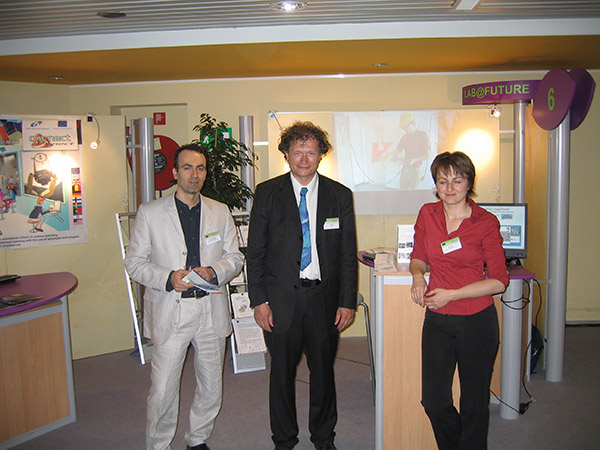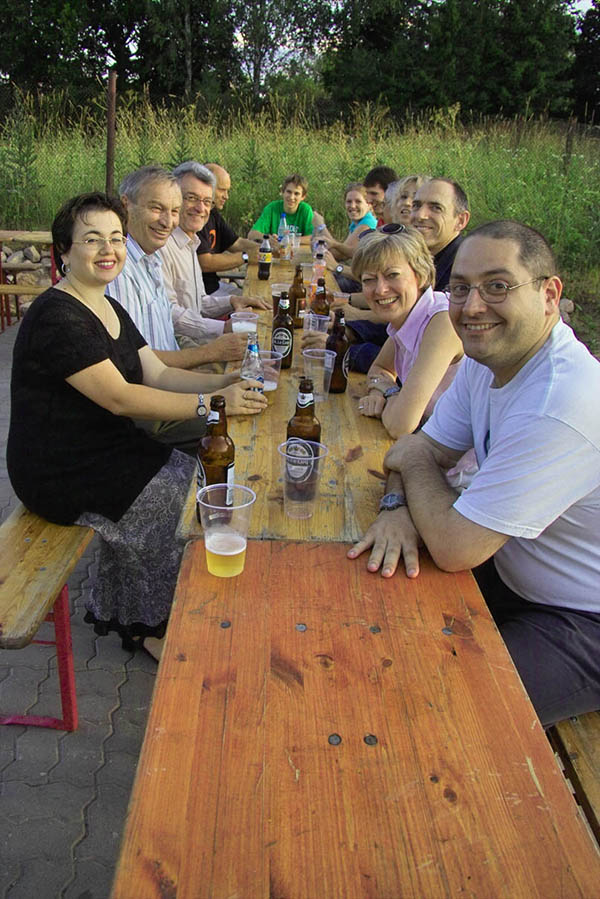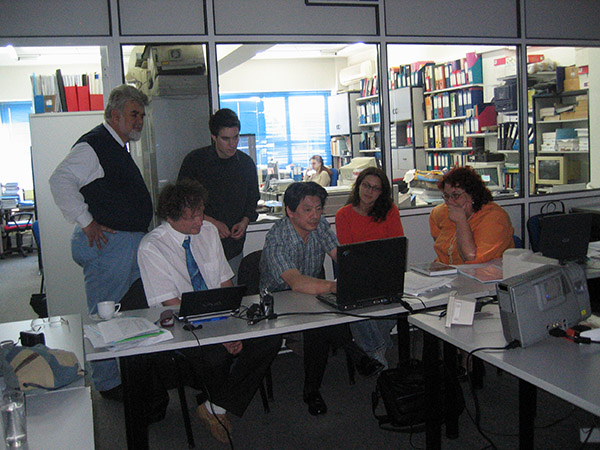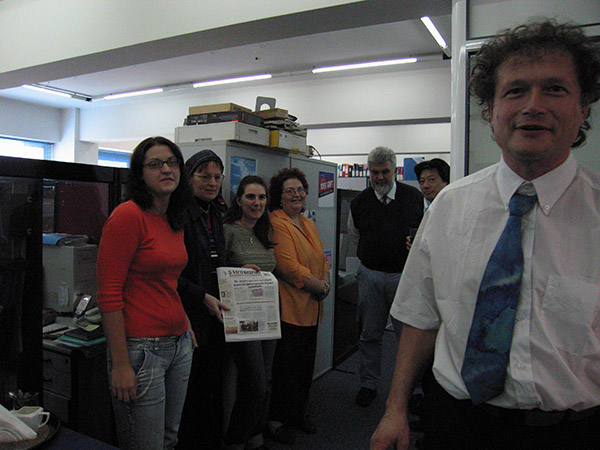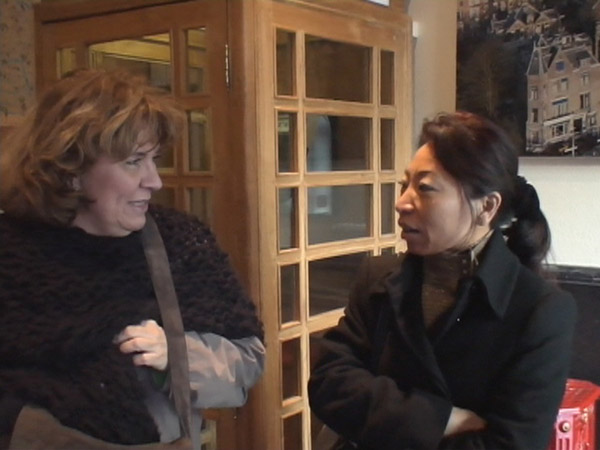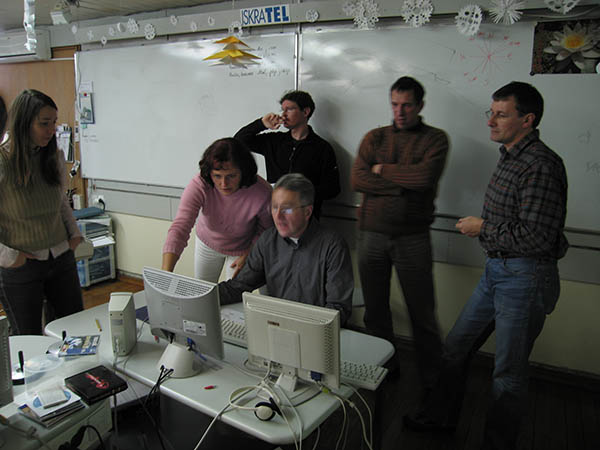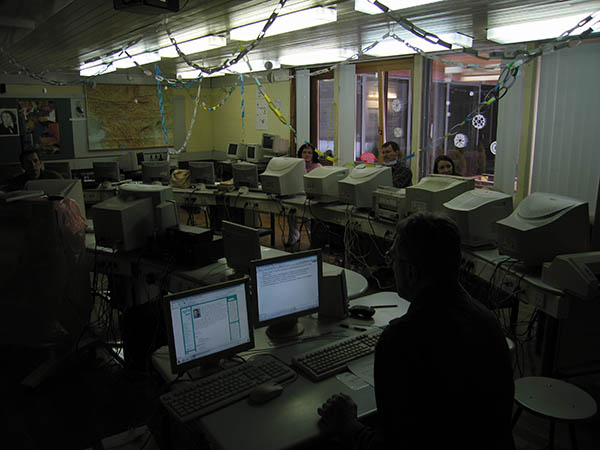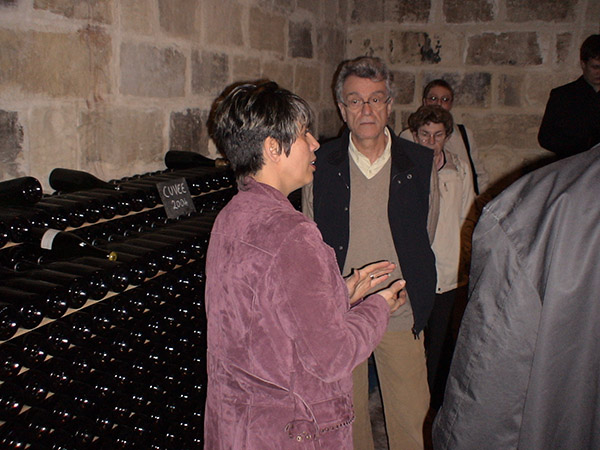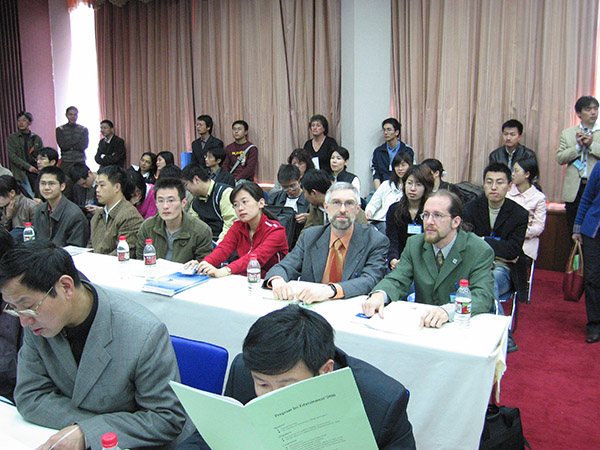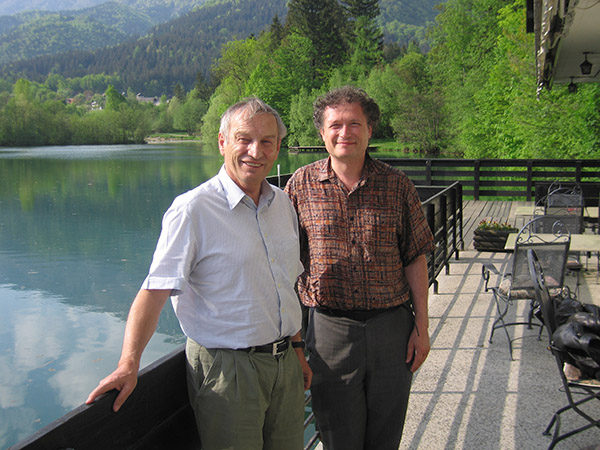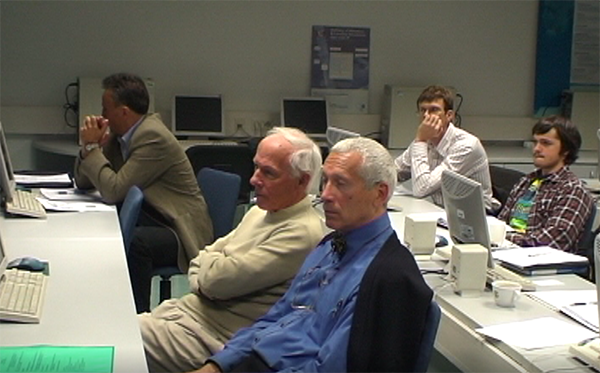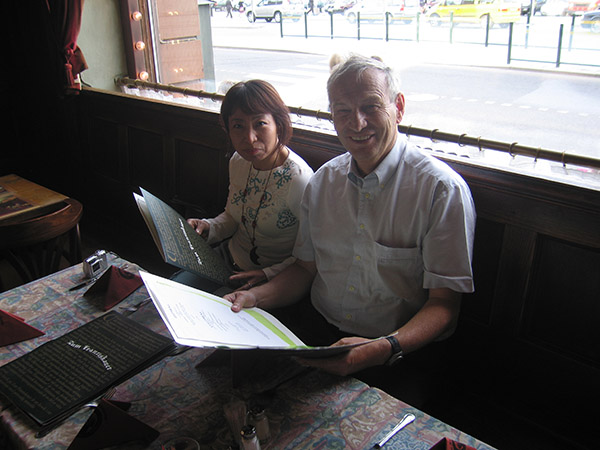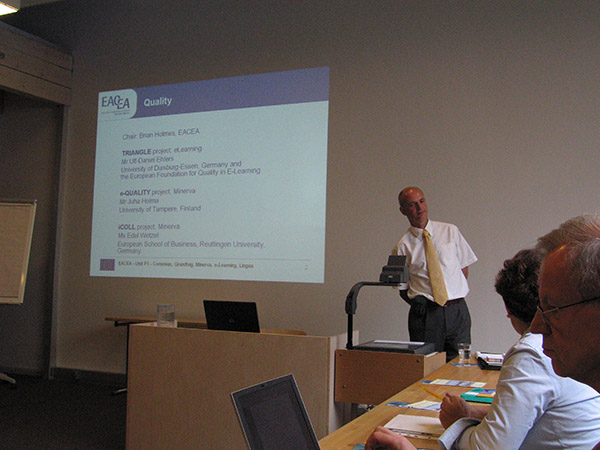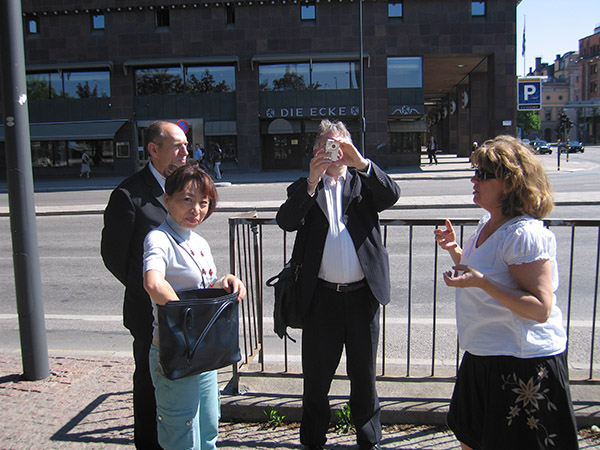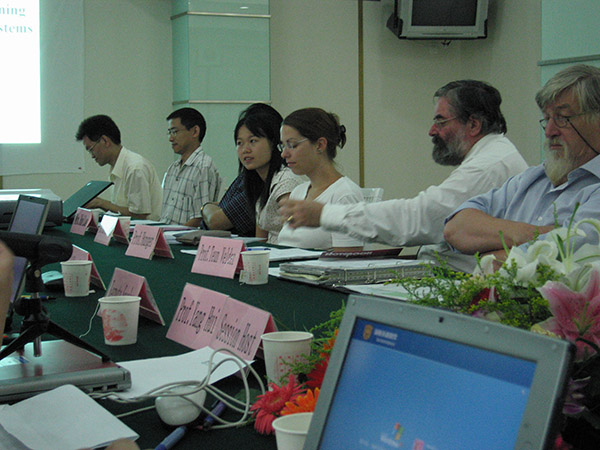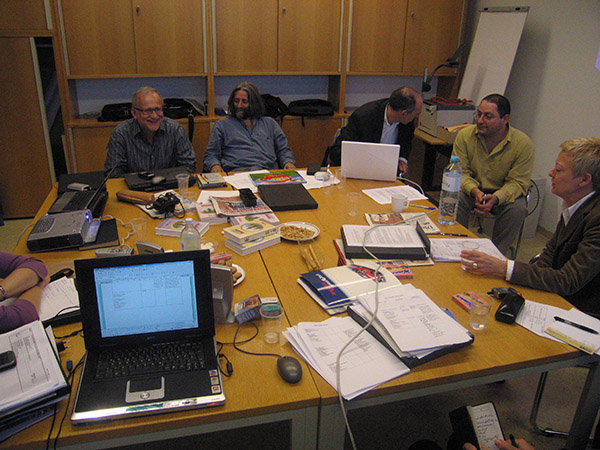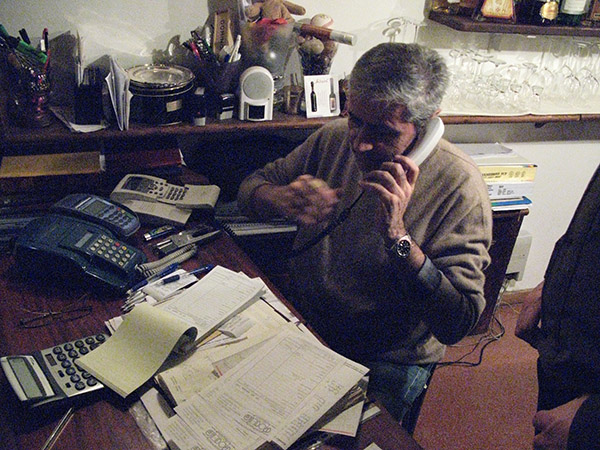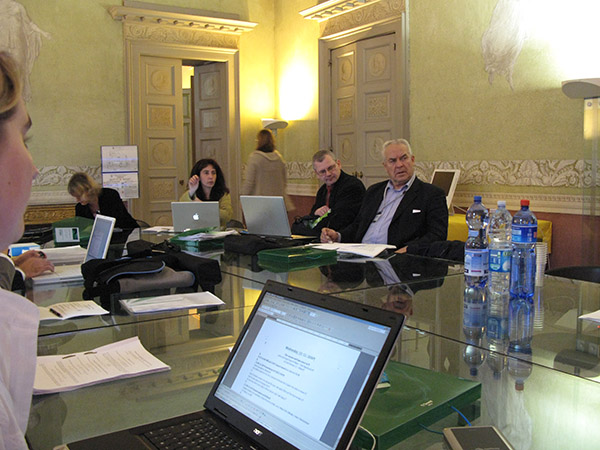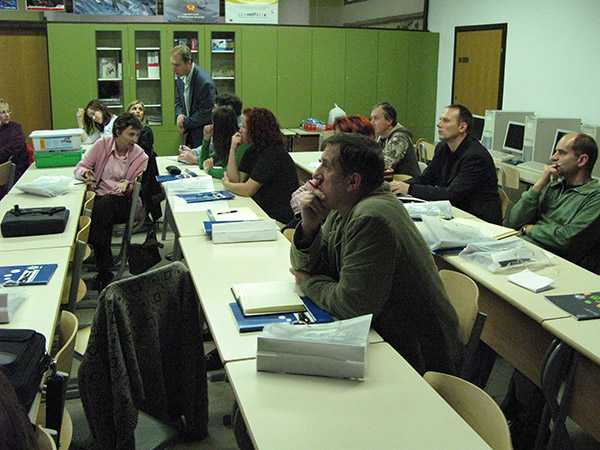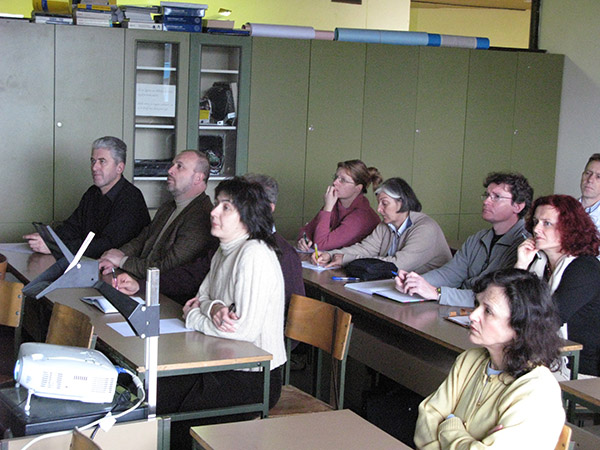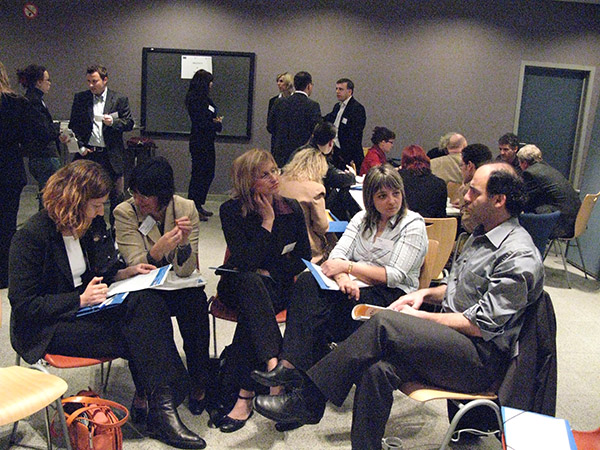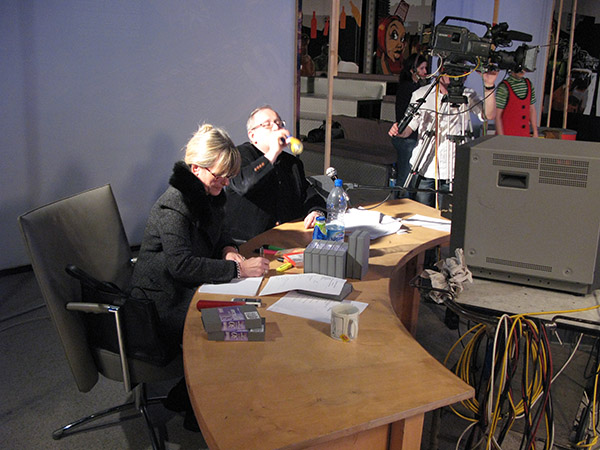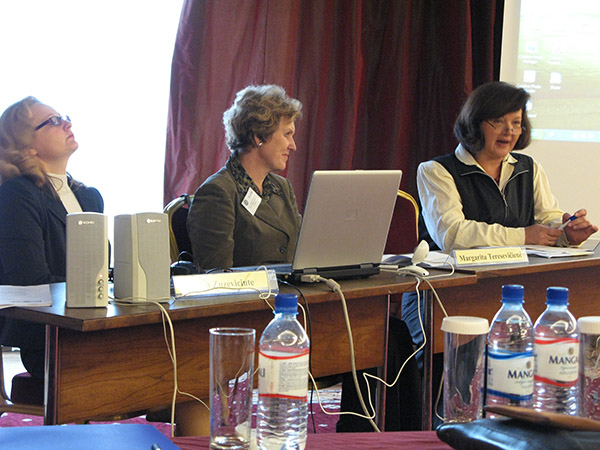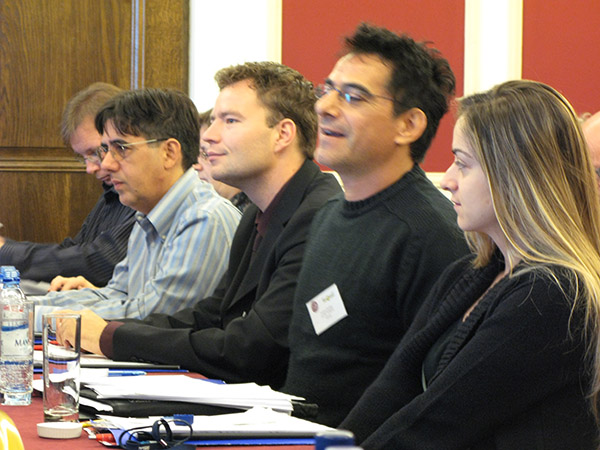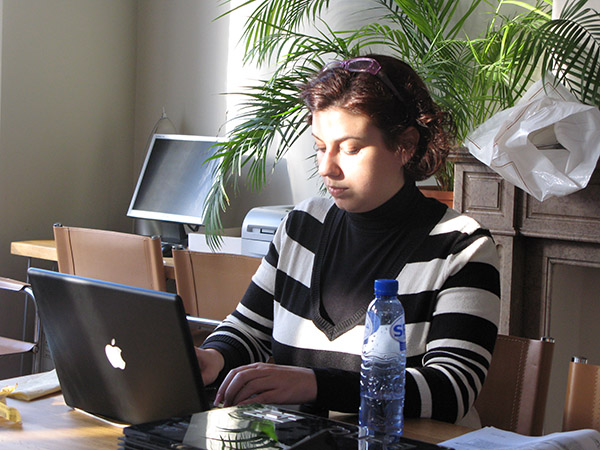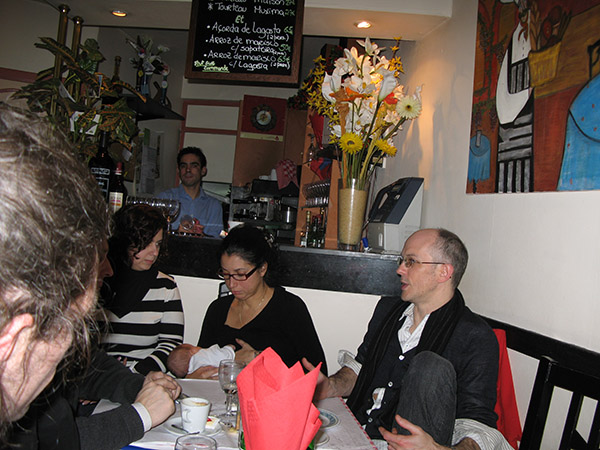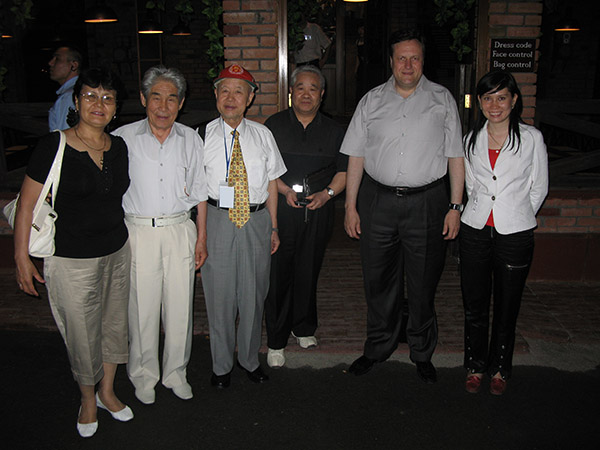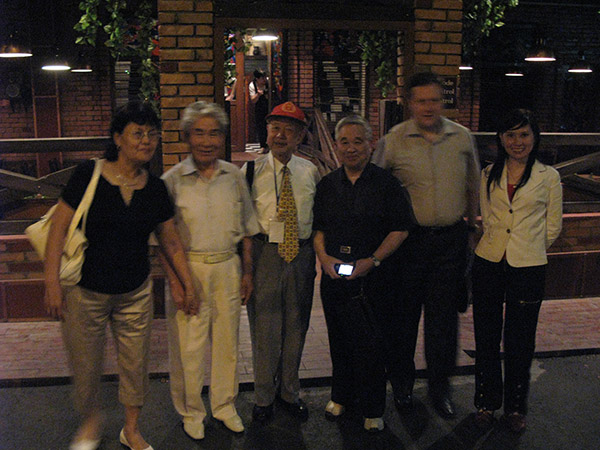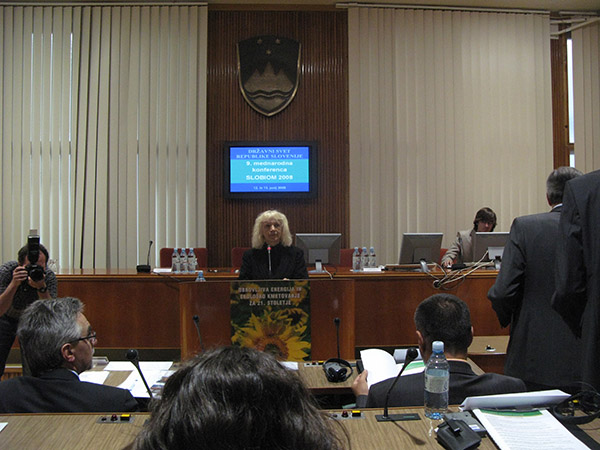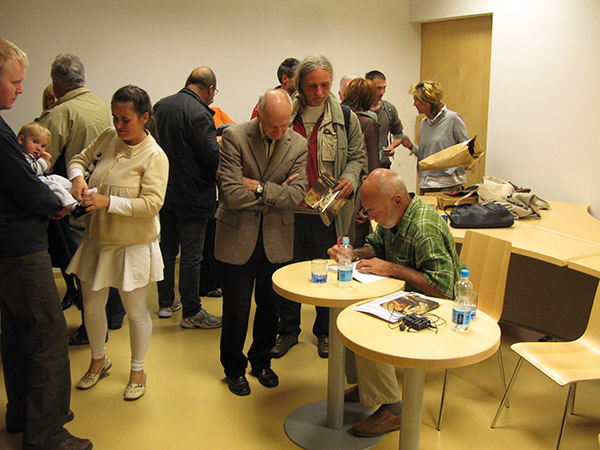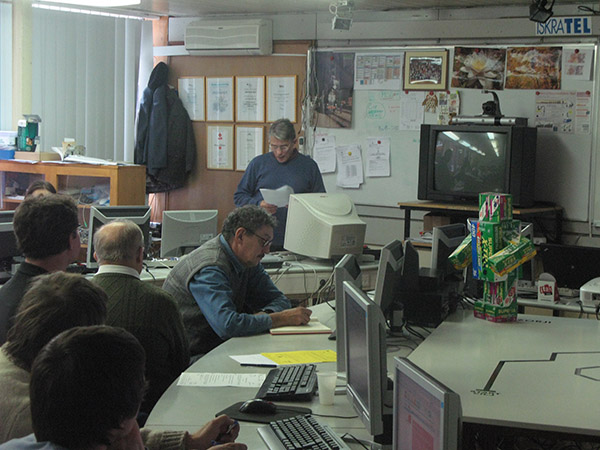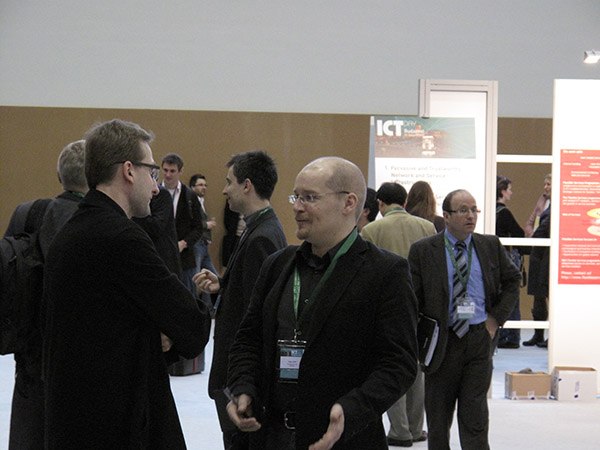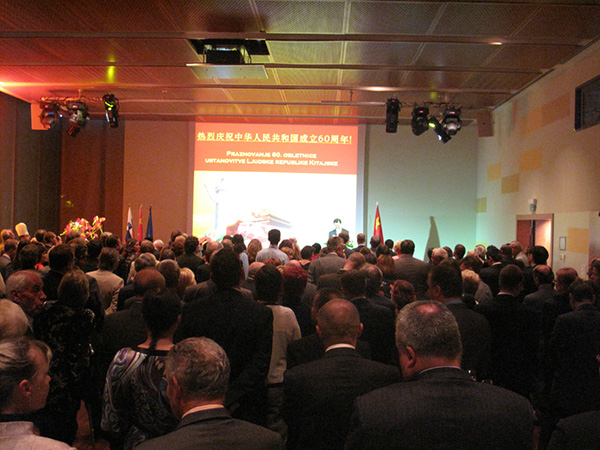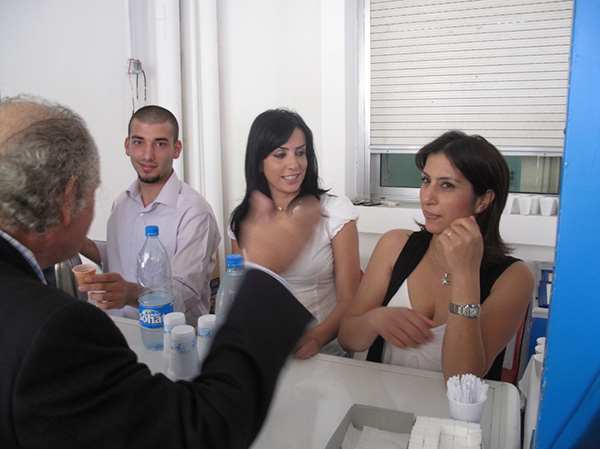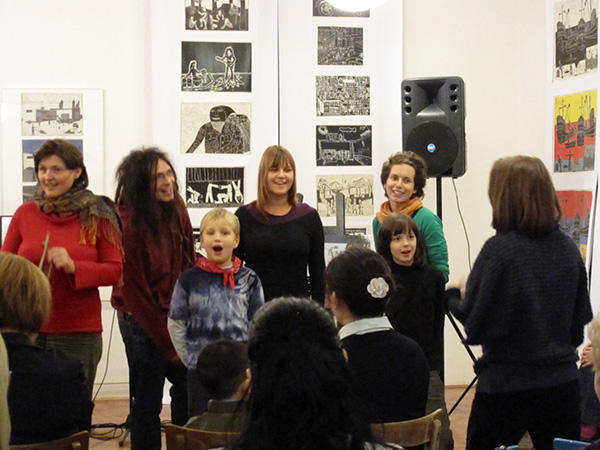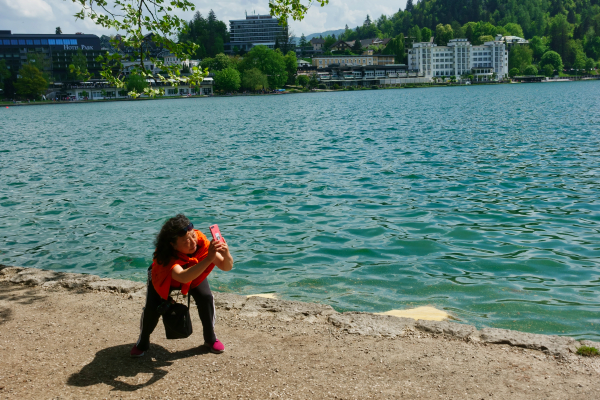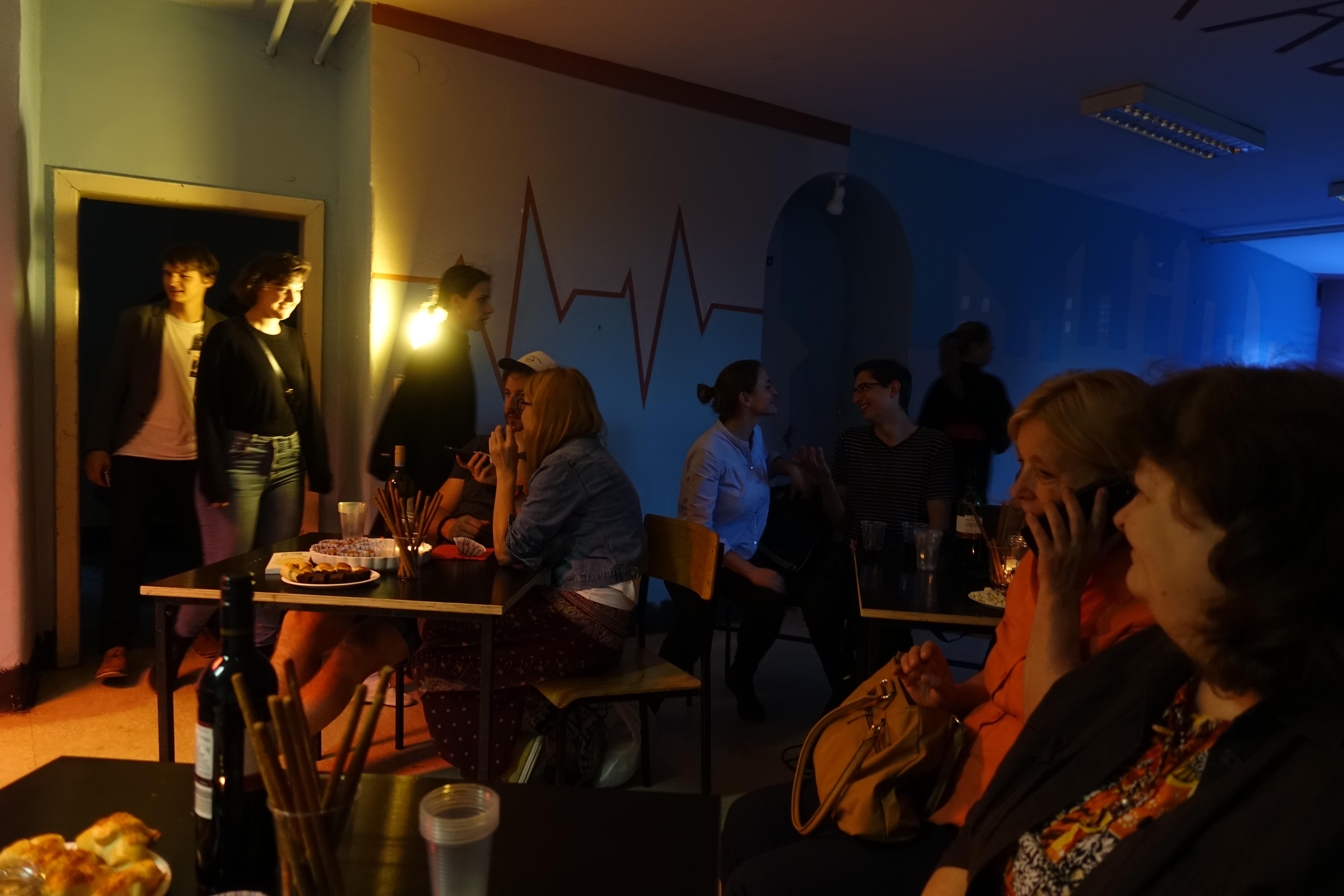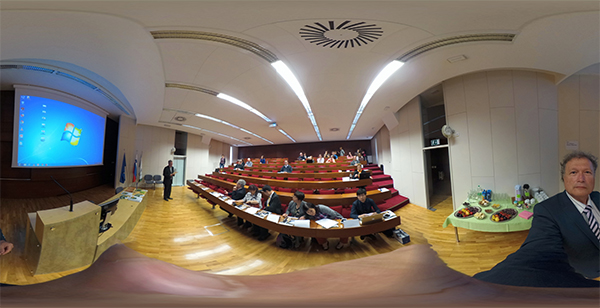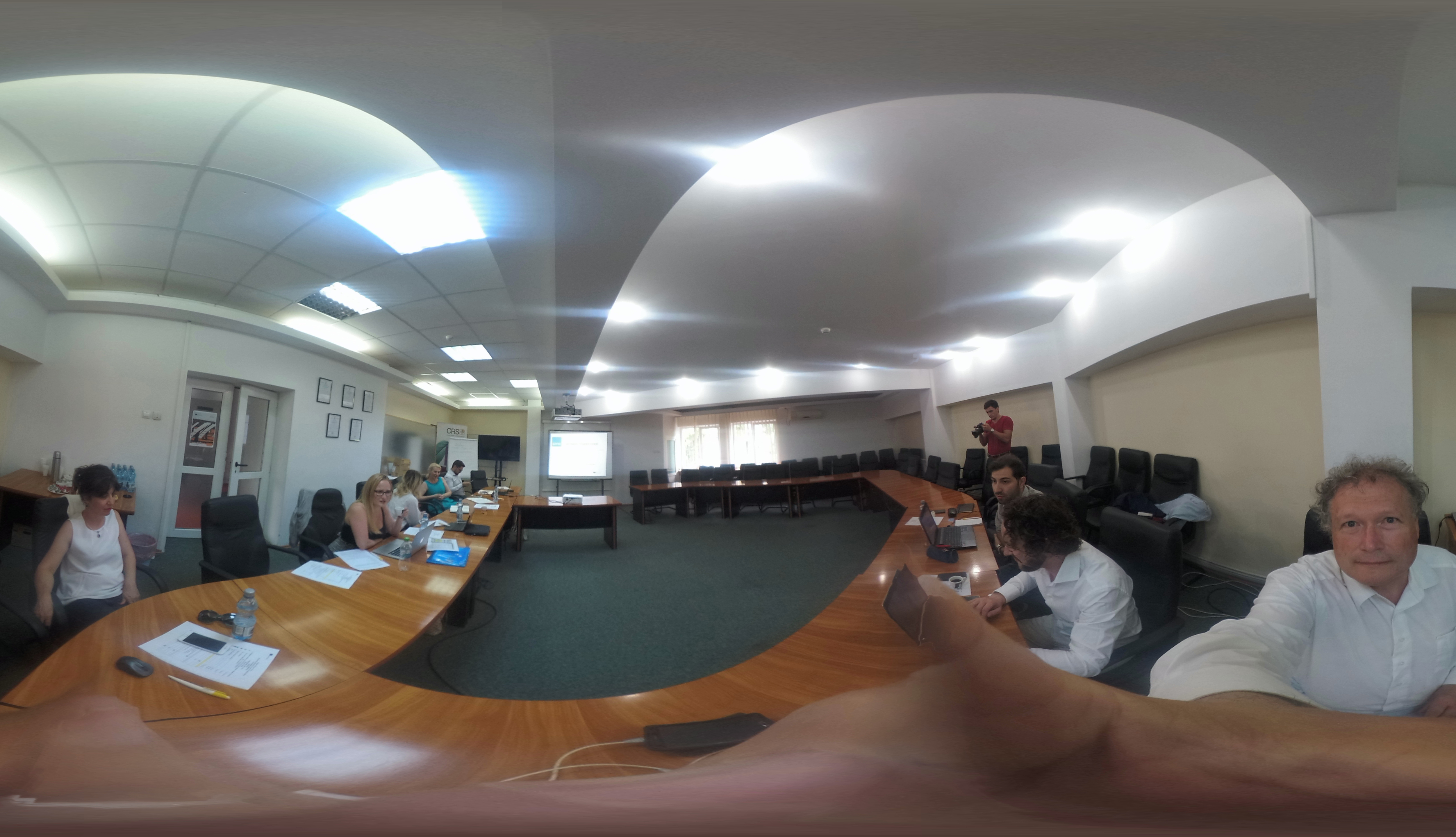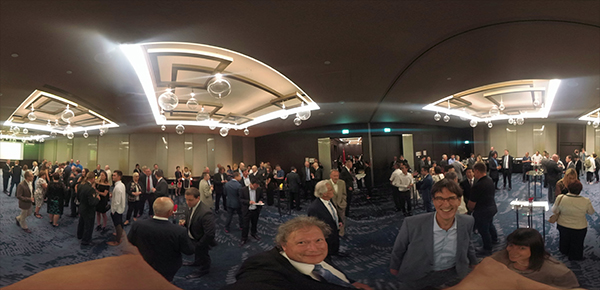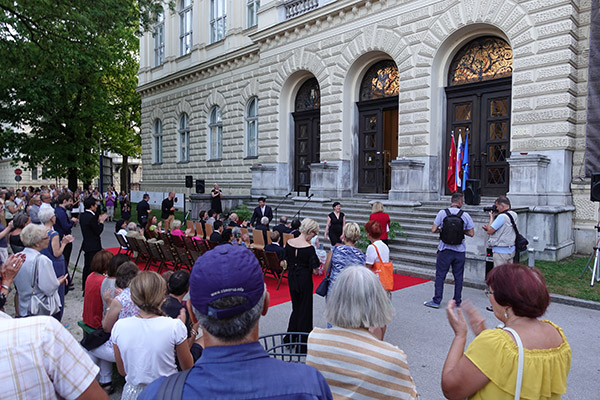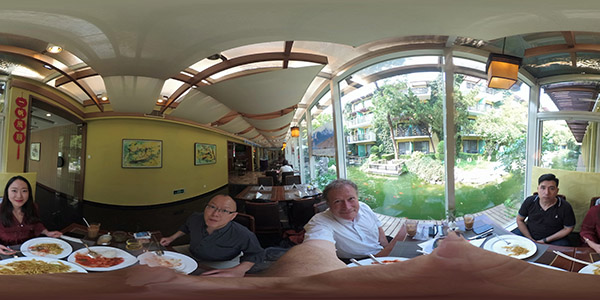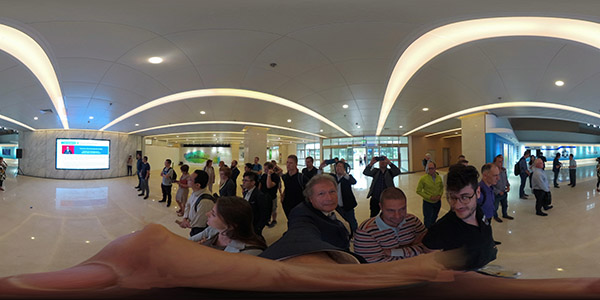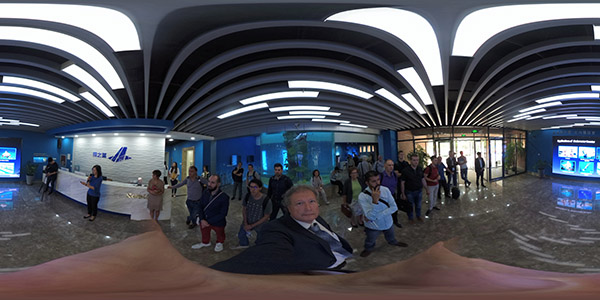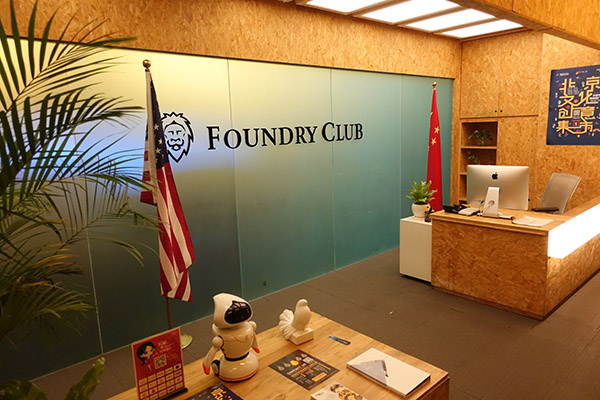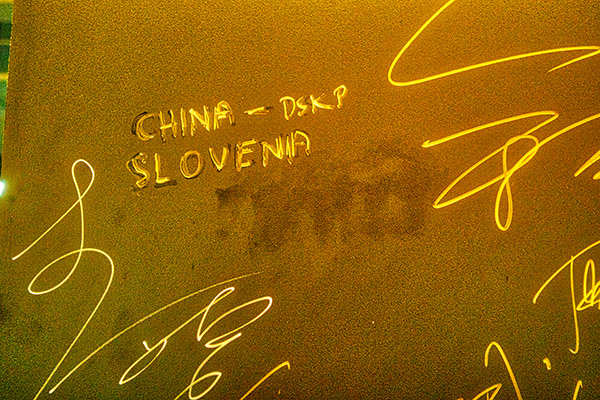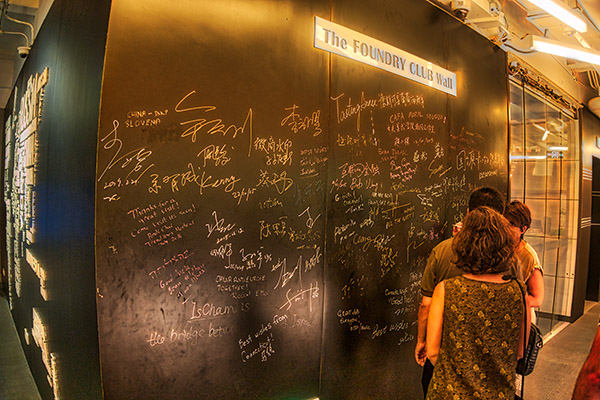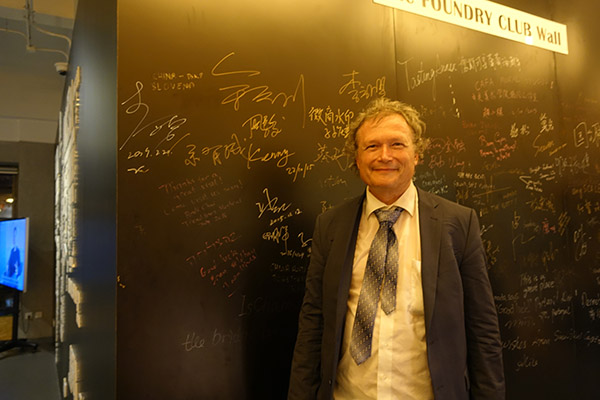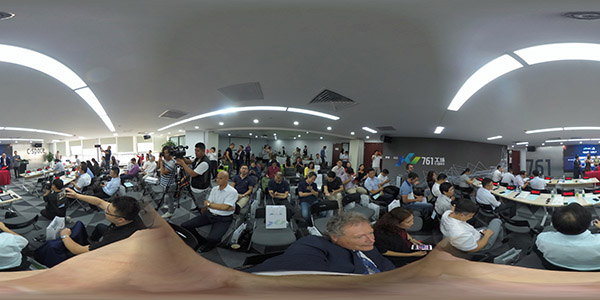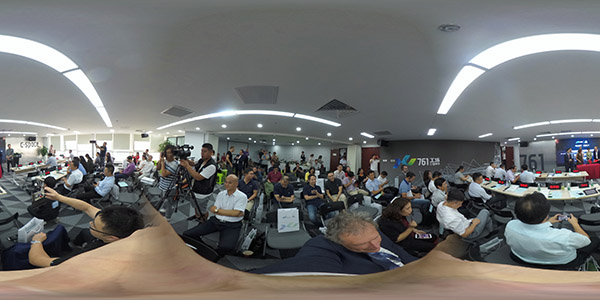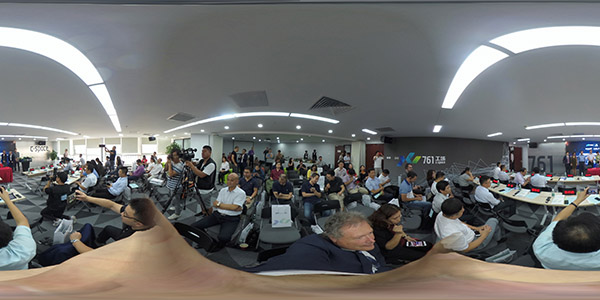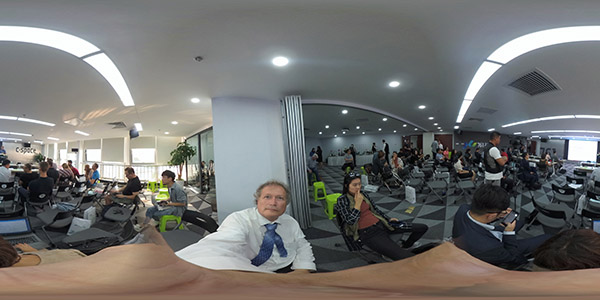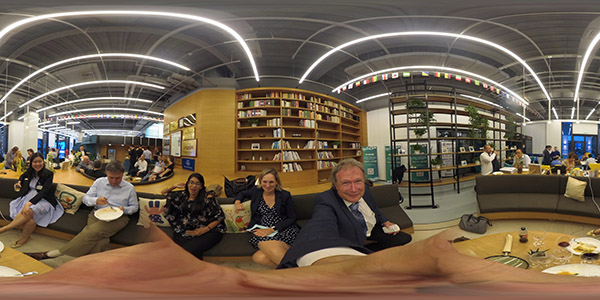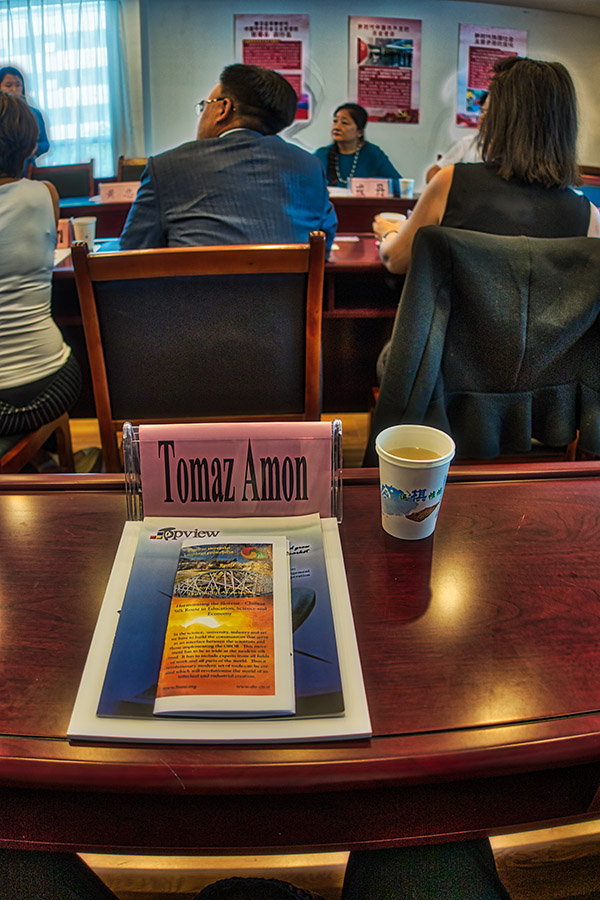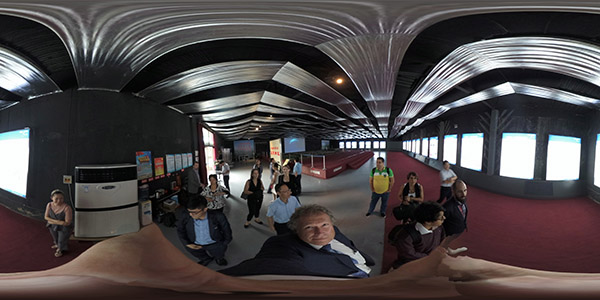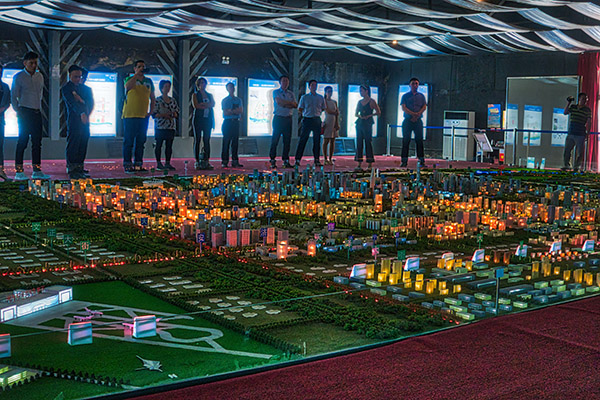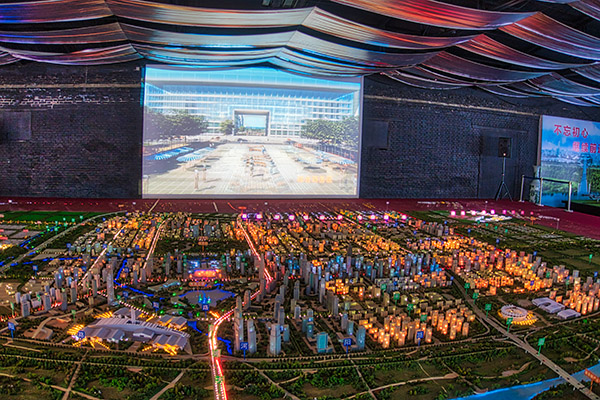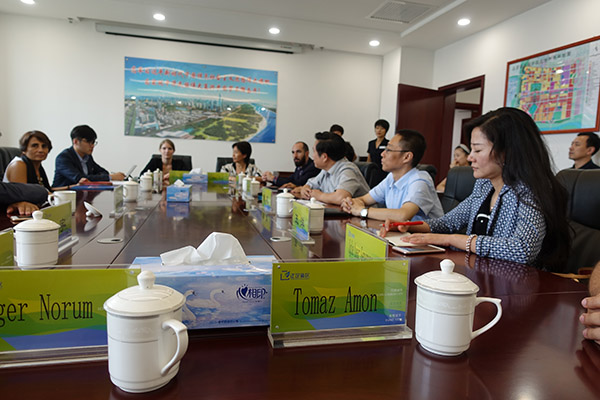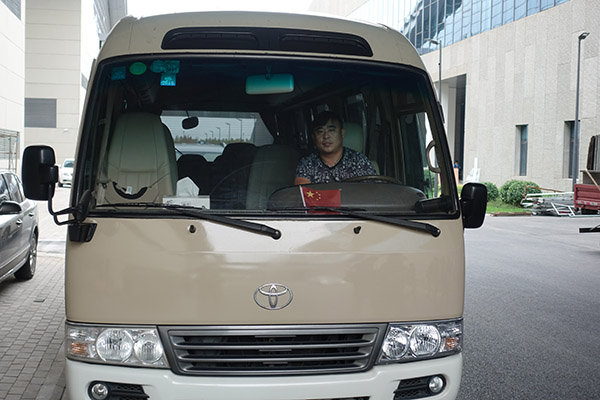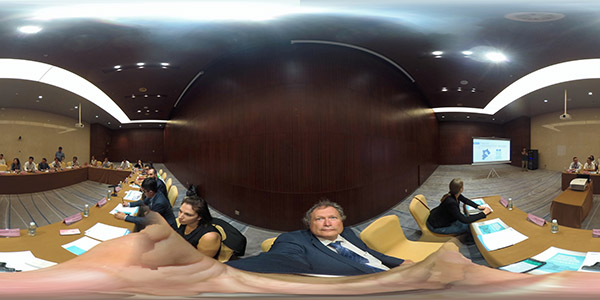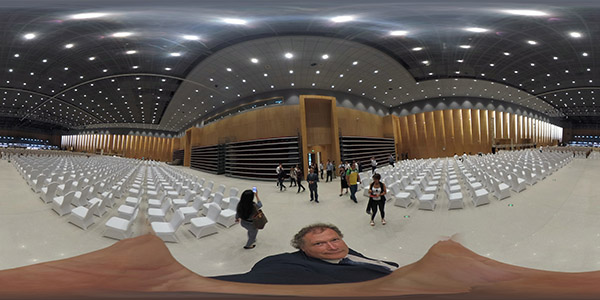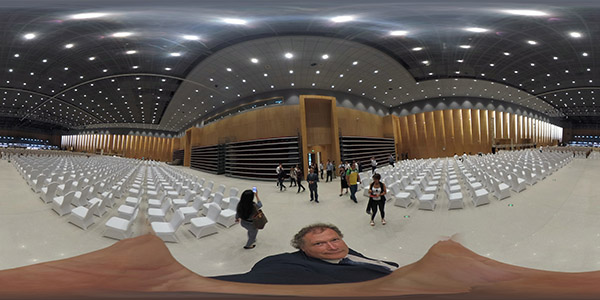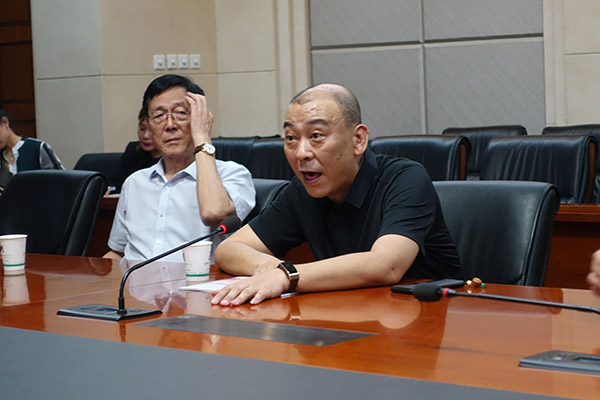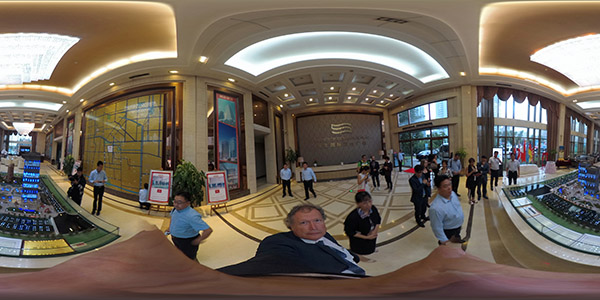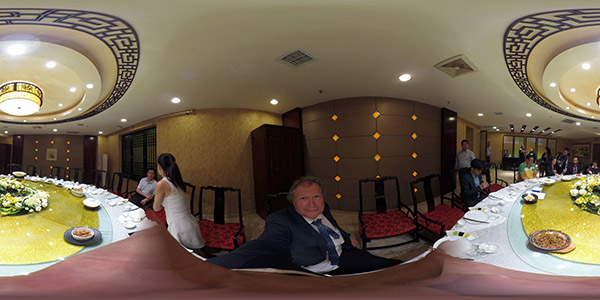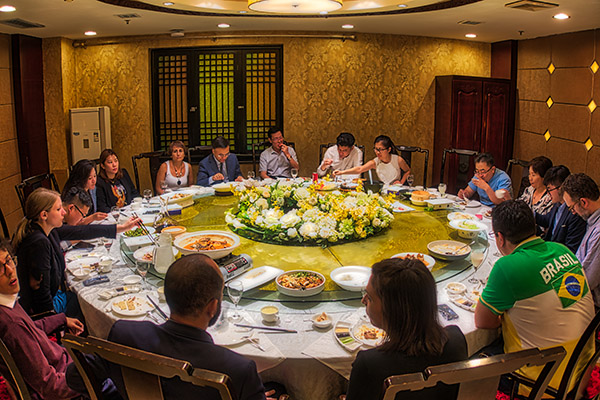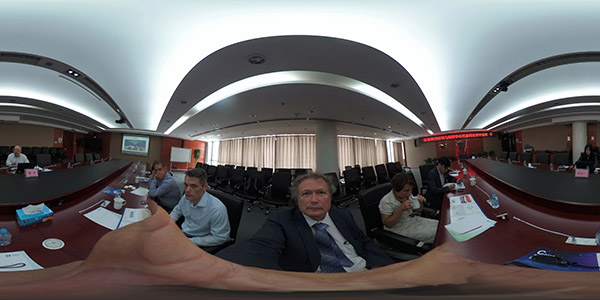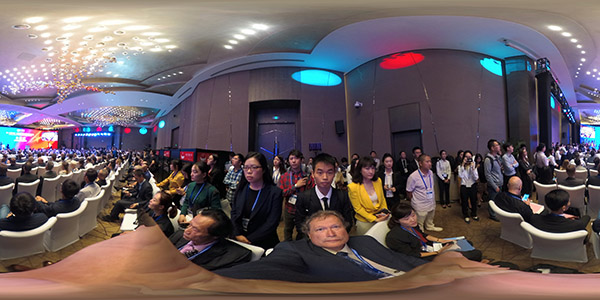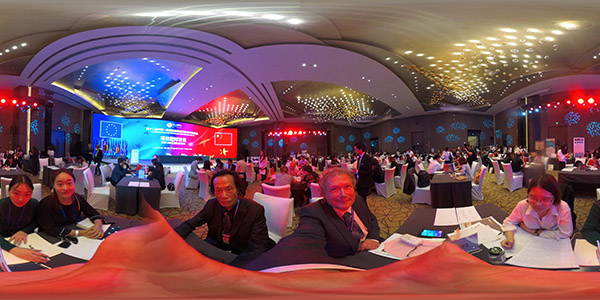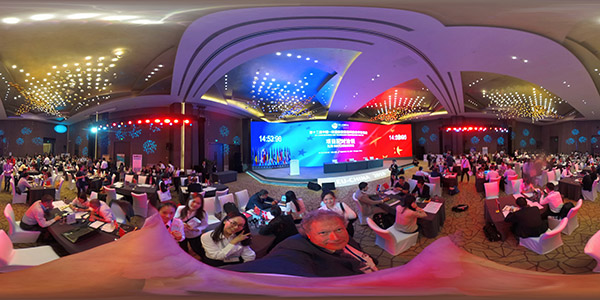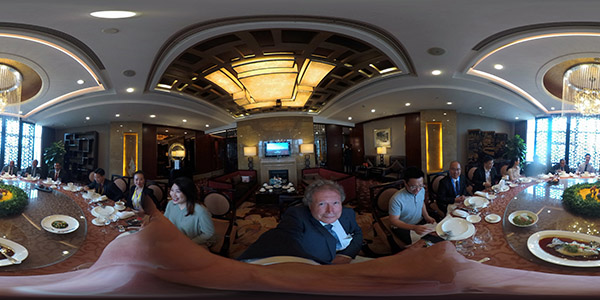 Mreženje ENRICH na Kitajskem kot ga je doživel Tomaž Amon
(www.bioanim.com/ericena)

Peking in Tianjin 12.9.2018 ter Tianjin 13.9.2018

Po nekaj neudobnem transportu 11.9. z Goopti na Dunaj in preletu v Muenchen sem se z največjim Airbusovim letalom, ki je bolj podobno ladji z krili kot letalu, zelo udobno pripeljal 12.9. v Peking, kjer je bilo seveda vse čisto drugače kot leta 2017 ko sem bil tam zadnjič. Za začetek vas pozdravijo aparati za skeniranje prstnih odtisov, kjer si moramo vsi tujci pridno skanirati prste. Ko to nekajkrat na različnih aparatih poskusite in se povsod pojavi "error" se vaši živci tudi malo napnejo in končno izgubite potrpljenje in brez potrdila ki ga tistim srečnežem, ki so se uspeli skanirati, natisne aparat, odpravite do odločne kontrolorke, ter ji rečete, da ste desetkrat poskusili, pa ni šlo. OK, noben problem, kmalu ste pri kontroli potnih listov in potem tudi formalno na Kitajskem. Naslednja priporočljiva postaja je kupiti nekaj juanov, ker boste videli, da je menjava denarja na Kitajskem kar projekt. Potem predlagam nakup kitajske SIM kartice, da boste imeli poceni internet v mestih na Kitajskem, kar boste še kako potrebovali. Mimogrede, Google derivati tam ne delajo. Zato si doma še pravočasno naložite slovar Google Translate za kitajščino na mobitel. Potem samo s kamero mobitela pogledate kak napis in z malo sreče je preveden! Zelo praktično v trgovinah ter na javnih mestih. Končno si nabavite kartico za pekinški javni transport, ki jo dobite, ko se odpravite proti hitremu vlaku, ki povezuje letališče z mestom. Videli boste, da je potovanje s pekinško podzemsko zelo udobno, po moje še bolj kot v Londonu z Oyster card in tako boste imeli skoraj cel Peking na dlani za skoraj zanemarljivo ceno prevoza (vsaj v primerjavi z Londonom). Tako sem se udobno pripeljal do hotela, kjer me je skupaj z nekaj drugimi udeleženci čakal avtobus za Tianjin. Popoldan smo se odpeljali tja in na večerji sem se zelo udobno počutil ker sem marsikoga poznal že od lanskega leta. Res priporočam, da se takih ekskurzij ne udeležite samo enkrat. Prvič je seveda najtežje, tedaj ste tudi najbolj ponosni nase, potem pa je vedno lažje, bolj udobno in bolj uspešno!

13.9. dopoldan se je začelo redno letno srečanje ICI (Beijing International Co –Incubation). Moj video o tem je na https://www.youtube.com/watch?v=b_hl6nRXXF4&t=34s Po uvodnih govorih vodilnih od ICI ter nekaterih ambasadorjev so sledila poročila članov ICI (DSKP ni član ICI, tudi jaz ne), kjer so pomembno vlogo igrale Latvija, Estonija, Brazilija, Nova Zelandija ter Srbija. Popoldan so se predavanja nadaljevala, tedaj sem imel tudi svoje predavanje, kjer sem predstavil DSKP in možnosti našega doprinosa za OBOR ali BRI, kot se sedaj imenuje Svilna Pot. Sicer je bila tematika te okrogle mize: " Priložnosti na Svilni poti".


Shijiazhuang 17.9.2018

Ob 8.30 smo se s hitrim vlakom podobnim nemškem ICE-ju (300km/h, karto pa sem udobno kupil po internetu iz Ljubljane še pred potovanjem: https://uk.trip.com/?locale=en_gb ) pripeljali v novo nastajajoči center ekološko prijazne industrije v mestu Shijiazhuang v province Hebei, zahodno od Pekinga. Medtem ko se sedaj v Pekingu počutiš kot v Frankfurtu in po tihem obujaš spomine na slikovit pekinški prometni kaos iz leta 2005 (čeprav je po svoje na cesti v Pekingu danes bolj nevarno kot pred desetimi leti zaradi obilice neslišnih električnih vozil), se je Shijiazhuang izkazal malo bolj romantičen oziroma rahlo bolj "starokitajski" od Pekinga. Moj video o tem dnevu je na https://www.youtube.com/watch?v=FnQAxjWpGos&t=16s

Na želežniški postaji so nas sprejele odposlanke in odposlanci podjetja Topview/Bseac in z državnim avtobusom (s kitajsko zastavo na vetrobranski šipi) smo se odpeljali na delo v njihovo predavalnico in potem oglede po mestu.

10.20 Srečanje z g. Kangzheng Zhang, namestnikom župana okrožja Luancheng, Shijiazhuang in obiskom industrijskega parka Hebei Shijiazhuang Equipment Manufacturing Manufacturing Park

13.30 Srečanje z g. Sun, namestnikom direktorja Zhengding New District in obisk novega okrožja Zhengding. Na videu (link je zgoraj) je to tista velika hala, kjer imajo osvetljene panoje ter ogromno maketo mesta. Na Kitajskem bodite pripravljeni, da ima vsaka občina veliko halo ali celo nadstropje nebotičnika namenjeno ogromni maketi mesta z platnom v ozadju, kjer vam predstavijo predvsem bodoči razvoj mesta.

16.15 Obisk Mednarodnega poslovnega centra in srečanje z gospodom Wangom, sekretarjem stranke okrožja Yuhua. Na videu so to tisti veliki nebotičniki v izgradnji. Če rabite kakšnega ali kakšno nadstropje v njem – kar korajžno!

Več o Hebei Shijiazhuang industrijskem parku

Hebei Shijiazhuang industrijski park je bil ustanovljen leta 2014 z odobritvijo deželne vlade. Tu izdelujejo oziroma bodo izdelovali opremo za letala, vlake in avtomobile. Tu je 40 platform za olajševanje prenosa industrijske tehnologije za usklajeno razvojno strategijo območja Peking-Tianjin-Hebei. Avgusta 2016 je bilo to področje optimizirano in integrirano z gospodarsko razvojno cono Hebei Yucheng (pod prejšnjim imenom: "Biomedicinska baza Shijiazhuang") in zato Kitajci to sedaj imenujejo: "eno okrožje, dva parka".
Park se nahaja v okrožju Licheng, mesto Shijiazhuang, obkrožen pa je s četrtjo Peking-Tianjin-Hebei in ekonomskim področjem Bohai. Je 30 kilometrov oddaljen od mednarodnega letališča Shijiazhuang, 300 kilometrov od letališča Capital International in 280 kilometrov od pristanišča Tianjin.





Novo področje Zhengding

Zhengding je projekt nove urbanizacije v Shijiazhuangu, glavnem mestu province Hebei. Razvoj pokriva 135 kvadratnih kilometrov z začetno populacijo 170.000 prebivalcev. Po razvojnem projektu bo okrožje Zhengding pričakovalo 1,4 milijona prebivalcev. Zhengding sledi kitajskim zelenim smernicam in pametnim smernicam za kitajski urbani razvoj. Zato kitajsi pravijo Zhengding: "kitajsko Mesto Zdravja", saj je opremljen z najboljšimi medicinskimi viri v državi. Zhengding je načrtovan kot pilotno območje za nov model zdravstvenega varstva, ki temelji na švedskem sistemu primarne zdravstvene oskrbe. Nov sistem zdravstvenega varstva v mestu bo postavil novo merilo in se bo podvojil po vsej Kitajski. Pri razvoju sistema zdravstvenega varstva družbe Zhengding so Kitajci s pomočjo združenja Švedsko-Kitajska Greentech ustanovili partnerstva s podjetjem Swecare in ACCESS Health International Sweden.


Chengdu (z Ljubljano pobrateno mesto) 18.-20.9.2018

Tja smo se odpeljali zaradi dvanajstega sejma EU za poslovno in tehnološko sodelovanje med EU in Kitajsko s skupno udeležbo več kot 3.570 evropskih podjetij, mednarodnih organizacij, vladnih organov, univerz in raziskovalnih institucij ter več kot 6.520 kitajskih kolegic in kolegov. Skupaj je bilo izvedenih 26.200 B2B srečanj in doseženih 2527 uspešnih sporazumov o sodelovanju med evropskimi in kitajskimi delegati. Danes je sejemsko-tehnološki sejem EU-Kitajska postal pomemben dogodek za razvoj Kitajske odnose za večino držav članic EU. Prisotni so seveda tudi predstavniki podjetij EU, visoki uradniki, vključno s predsednikom, ministrom, veleposlanikom, generalnim konzulom in predsednikom Gospodarske zbornice Kitajske. Sejem predstavlja največjo platformo za naložbe, trgovino in tehnološko sodelovanje med Evropsko unijo in Kitajsko z uspešnim spodbujanjem lokalnega vladnega sodelovanja, kot so začetek neposrednih letov, medsebojni mestni odnosi, soustvarjanje šol, ustanavljanje konzulatov itd.

"Chengdu Can Do"

Glede na svetovno rast bodo samo reformatorji napredovali, le inovatorji bodo postali močni in zmagoviti. Čengdu je pred kratkim usmeril svoj prihodnji razvoj v smeri "novega gospodarstva", da bi oblikoval nov motor, ki bo vzpodbujal ustanovitev osrednjega mesta države in celo sveta, s poudarkom na razvoju "šestih novih gospodarskih oblik", kot v digitalnem gospodarstvu, pametnem gospodarstvu, zelenem gospodarstvu, kreativnem gospodarstvu, tokovni ekonomiji in delitev gospodarstva, da bi vzpostavili novo strukturo gospodarskih panog z različnimi značilnostmi Chengdu. Forum v Čengduju celovito povezuje vodilne inovativne vire v Evropi in vzpostavlja dialog s pametnimi mesti, bio-grozdi, tehnološkimi ekipami, ustvarjalnimi talenti in pionirskimi podjetji.

Devetnajstega septembra je bila otvoritev 12. srečanja zgoraj omenjenega foruma, ki je v začetku obetala biti malo dogočasna toda kmalu se izkaže, da je veliko ljudi željnih pogovora z vami in kaj hitro se ustvarijo novi kontakti, nove priložnosti za skupinske fotografije pred panojem foruma v avli hotela in različni intervuji. Dvajsetega septembra je bilo zelo uspešno B2B srečanje, popoldan pa sem bil povabljen na okroglo mizo, kjer sem predstavil našo dejavnost.

Enaindvajsetega septembra smo imeli obisk postaje za gojitev pand, kjer je bilo več turistov kot pand, kar pa ne pomeni, da nisem videl toliko velikih pand in njihovih mladičkov, kot še nikdar v svojem življenju. Poglejte si moj video na https://www.youtube.com/watch?v=pWfUB8LcBfI . Kar se tiče mačjega pande pa sem ugotovil da ima živalski vrt v Ljubljani lepšega.

Tomaž Amon
tomaz.amon@bioanim.com